Why Jojoba is the Perfect Oil for Your Hair, Skin, & Nails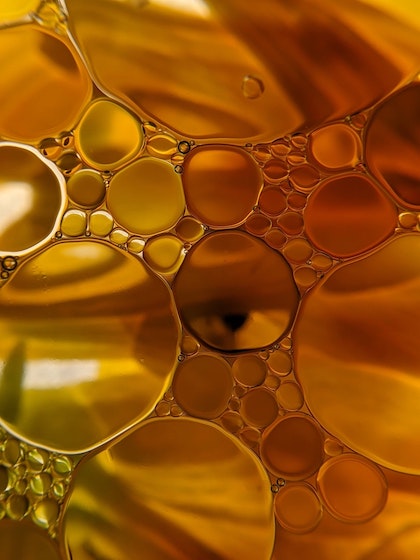 What is jojoba oil? It's the best plant oil for all your natural beauty needs. 
The jojoba plant is native to desert regions, particularly Mexico, southern California, and Arizona. The extract is pressed from the jojoba seed and has many uses. One of the most common misconceptions is that jojoba is actually an oil, but it's technically a liquid wax ester (I know I refer to it as jojoba oil, it's just easier to say than jojoba liquid wax ester)! 
Did you know that these jojoba esters are the closest thing in nature to the sebum our skin produces? This makes jojoba oil incredibly compatible with our skin, and less likely to clog pores and cause breakouts. 
Jojoba oil has very small molecules compared to other plant oils, making it easily absorbable. It's super high in sulfur, silica, b-vitamins, vitamin E, and zinc. These nutrients come in high concentrations and are absorbed quickly into your hair and skin. This is why jojoba oil is perfect for hair growth when applied directly to your scalp. Not only that, but jojoba oil is SO versatile. Because it basically mimics the natural oil our skin produces, you can use it all over your body. Jojoba oil has skin moisturizing and sun protecting benefits when used topically. You can even use it on your cuticles for healthy nails!
A huge problem with oils of all kinds (including the ones we cook with like olive oil) is oxidation. Oxidation is basically the exposure of oxygen, light, and heat that have the potential to produce harmful compounds and toxic byproducts. Essentially, oxidation can degrade the quality of oils. 
However, jojoba oil does not oxidize very easily because of its low levels of triglycerides (a type of fat), making it super shelf-stable and able to withstand natural elements like heat without degrading. This is really exciting, because there's not many plant oils that have this capability. Jojoba oil will stay fresh for years!
I love using jojoba oil on my split ends. Your hair naturally hydrates from the top down - this is why your scalp gets oily and your ends have breakage. Because jojoba oil's structure comes so close to the natural oil that your hair is trying to spread to your ends, using jojoba oil on split ends will help immensely with breakage. It also helps protect any existing moisture that's already there. 
Every time I wash my hair I will use 2-3 small drops on my ends to help with the breakage. This helps keep hair long and healthy looking, too. You can also use jojoba oil as an overnight scalp treatment for dry scalp and to promote hair growth. I also use it to safely remove eye makeup. 
Let me know your thoughts!
Disclaimer: The information in this blog is not intended for medical use. Please consult your healthcare provider before making changes to your supplement, medication, lifestyle, diet, exercise, or other routines.